(一)Make a table:
I will make a table to solve problems.
1. Maria wants to buy a T-shirt.
2. She wants a picture of a bicycle on it.
3. She wants 4 words on it.
4. She wants a stripe on the sleeve.
5. Which shirt should she buy?
(二)Understand
What do I need to find out?
circle the question.
(三) Plan
How will I solve the problem?
(四) Make a table
(五)Check
Look back:
Does my answer make sense?
(六) Practice
1. Ask 10 friends what their favorite playground activity is.
2. Make a tally chart to show your data.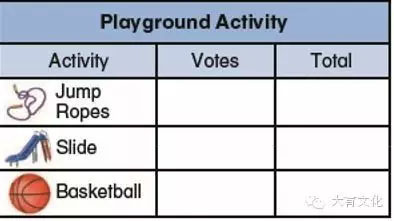 3. Use the tally chart to make a bar graph.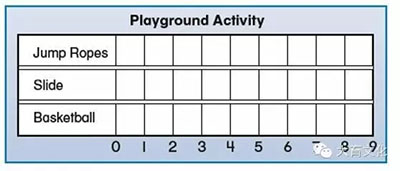 4. Thinking Math:
Which bar on the graph is the longest? Explain why that bar is the longest.
一年级数学:Grade_1_Math_ Problem-Solving Strategy